How to Make a Hardcover Book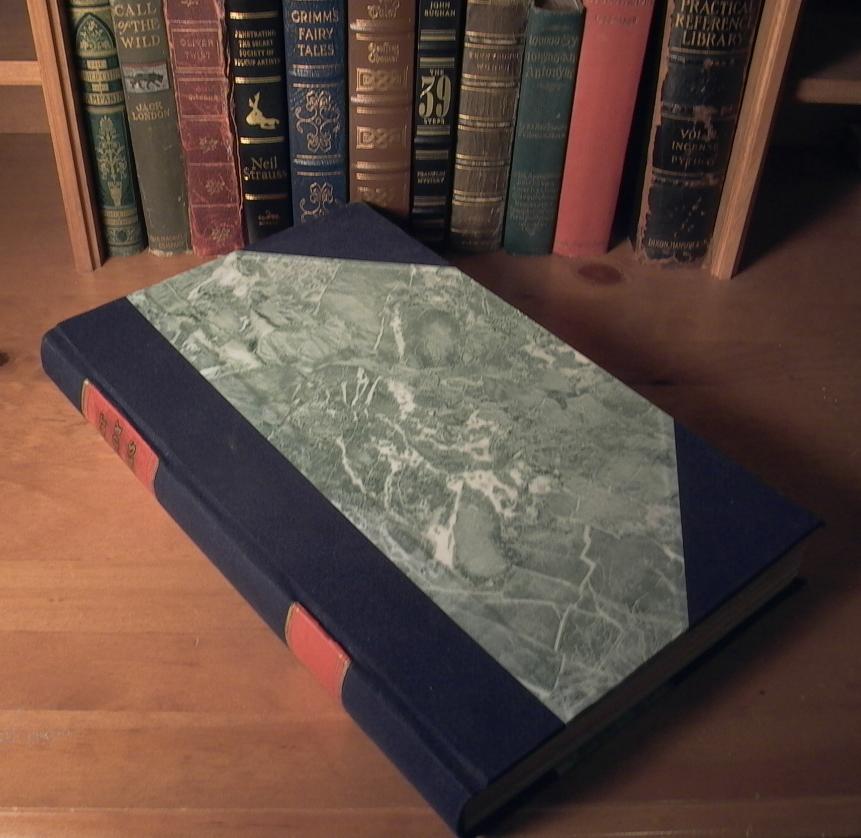 If you enjoyed this free bookbinding tutorial...
...or if you visit this site on a regular basis, a suggested donation of $5.00 is appreciated. Your support helps to keep this site on-line.
While cleaning-up the house, I came across a stack of old papers with which I could not decide what to do; as much as I would like to throw-out the stuff, I wanted to keep it for its sentimental value, a situation in which I am sure many of you can relate to. And if that situation involves many, many sheets of paper, binding everything permanently into a hardcover book is a great way to organize and store your paper items unobtrusively, in addition to preserving the memories. I have decided to do just that with a stack of daily notices from my old high school; in addition, I also intend to bind a collection of newsletters and artwork from elementary school later.

Using materials from local dollars stores and leftovers from art projects, I was able to make a hardcover book that was both attractive in appearance and functional in organizing loose sheets of paper. The techniques described here can be used bind a variety of printed material. If you collect a particular newsletter, bookbinding is a great way to organize your collection. If you have a favorite eBook, why not give it the respect it deserves? Or if you are a librarian, the following techniques may be used to keep books in circulation longer. I have documented the project, should you wish to do your own bookbinding. Procedures are linked below.
Steps:
1. Building the Text Block
2. Building the Cover
3. Covering the Cover
4. Labeling and Shaping the Spine
5. Attaching the Cover to the Text Block
6. Finishing Up
Other Links of Interest

Evilrooster Bookweb
Hugh Spark's Bookbinding Site
Double Fan Adhesive Binding: Another Method of Binding Loose Leaves
Brian Sawyer's DIY Bookbinding Site
More Links

---
---
Created on: May 29, 2008
Copyright (c) 2008 Alvenh Channe.