How to Bind a Book:
---
Single Sheet Bookbinding:
Sewing the Whipstitched Textblock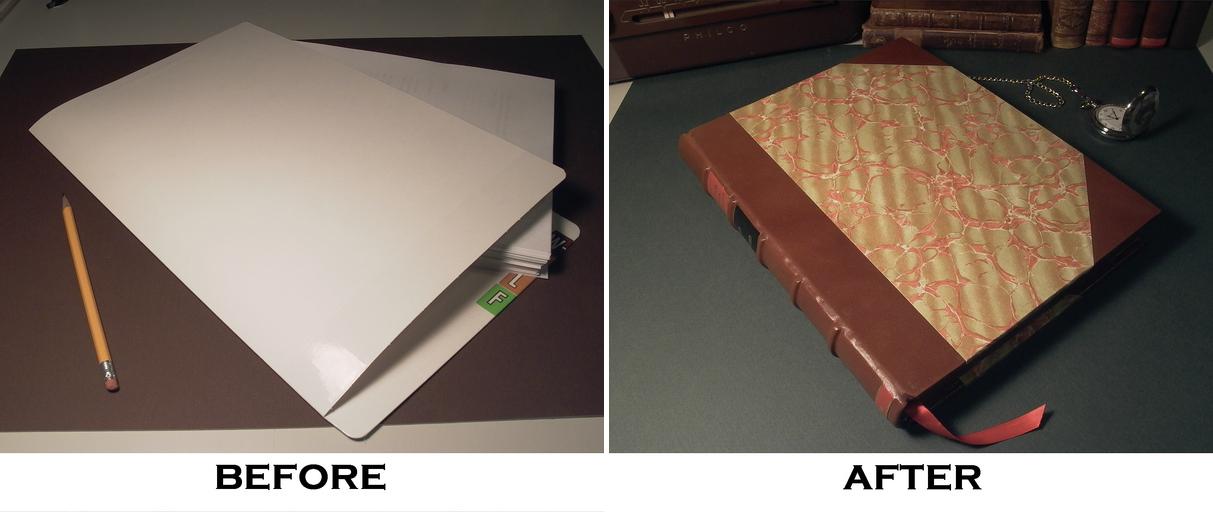 Back to the "Projects" Page
Home
If you enjoyed this free bookbinding tutorial...
...or if you visit this site on a regular basis, a suggested donation of $5.00 is appreciated. Your support helps to keep this site on-line.
In the binding of single sheets or loose leaves, a plurality of methods is available to both the amateur and professional bookbinder alike. For those who bind loose sheets by manual sewing, commonly employed methods include Chinese or Japanese stab binding and, for printed material of lower value, simple side stitching. Such techniques, however, are neither suitable for high-value documents nor western-style bookbinding (in the case of Chinese/Japanese sewing).
The best method of binding single sheets is whip stitching. Also known as <!–- google_ad_section_start(weight=ignore) –->oversewing or overcast sewing, whip stitching is the oldest method of sewing<!-– google_ad_section_end –-> single leaves in traditional western bookbinding. Leaves are sewn into groups (sometimes called signatures, though this term normally refers to groups of folded sheets rather than those composed of loose leaves), which are tied together into a single unit (called the text block), resulting in strongly secured leaves with a flexible spine allowing one to open the book without fear of snapping tightly tensioned threads. Disadvantages of overcast sewing include loss of gutter margin (margin on spine side of page), inability to open flat (a problem more pronounced in smaller books than those composed of larger sheets), and the time required to sew by hand.

Originally used to bind large picture books in Europe and the Middle East during the 1600's and 1700's AD, historical examples of whipstitched books are very rare as the technique is extremely time consuming and therefore, hardly profitable. By the end of the 19th century, single sheets were whip stitched by machine; however such machines were expensive and only commercial binderies were able to afford them. By the 20th century, more options became available for single sheet binding as cheaper and faster methods were perfected and better quality adhesives were developed. The various techniques of adhesive binding can be performed by machine, hand or a combination of both.
Despite the popularity of modern binding techniques, overcast sewing by hand remains superior to all other techniques of single sheet binding, including that of sewing by machine.
Overcast sewing can be employed in the binding of loose leaves, converting soft-cover and paperbacks into hardcover books, and rebinding of worn-out modern hardcover or paperback books that were factory-bound from single sheets by adhesive binding (i.e. most modern books). Also, damaged books that were sewn from folded signatures may be rebound as single sheets if its structure is too worn for traditional signature sewing. Procedures for overcast sewing are linked below.
Procedures:
1. Preparation
2. Whip Stitching the Text Block
3. Preparing the Whip Stitched Text Block for Binding
Other Related Links of Interest:

How to Bind a Book: My Popular DIY Bookbinding (Case Binding) Tutorial
DIY Hot Foil Stamping
More Bookbinding Links (Update Frequently!)

Back to the "Projects" Page
Home




Created on: October 16, 2009
Copyright (c) 2009 Alvenh Channe.